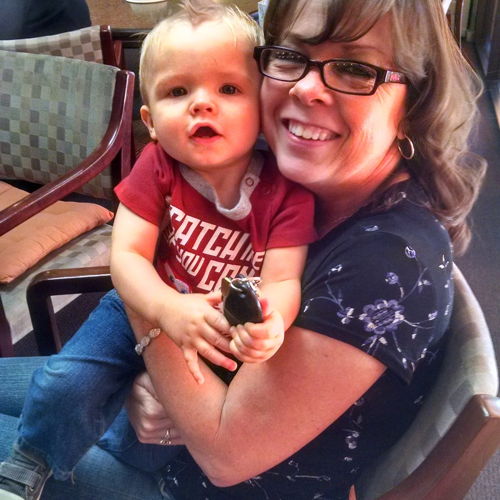 Kelley A.
from AZ
Story #377
I did not grow up going to church our house was filled with alcohol, drugs and violent fights between my parents. I was subjected to molestation and incest. This built inside me a self-image that I was never good enough, not smart enough and unlovable. I kept it all secret and did the best I could to be normal.

I did ok for a while was athletic and participated in track and field, cheer leading and chorus. Around 12 years old I remember having fear and anxiety but did not know what it was at the time, in the end it lasted for 30 years , destroying my relationships and career. I used alcohol to cover up the guilt and shame that I felt from the abuse I endured, and to take away my fear and anxiety. I spiraled into alcoholism and promiscuity, abortion, divorce and attempted suicide. Looking back the molestation and incest was a big player in my behaviors. I held it inside for years and always blamed myself as if I caused it. When I was 48, my health declining my relationships broken, my soul lost from holding inside those things that caused me fear, anxiety and guilt.

I am living alone at this point I have a son living out of state another addicted heroin , and a 17 year pregnant daughter, but here I am continuing on and on with alcohol. Many times driving home from work I began to have thoughts that seem to come from nowhere they would say, Is this it? Is this how you are going to end it?) (Each day I would think it again (you know you have to do something to stop ) and then my daughter came to me and said I would not be able to see my grandchild if I was going to continue drinking, between the thoughts and my daughter I knew there was something working in my life that was bigger than me. The Lord was pulling me out of my bondage.

I quit drinking, my daughter and I began to go to church. We went to several and finally found one we thought would work. I was baptized within 2 months. Each day that went by I grew in the Lords love deeper and deeper. I attended class after class, healing from the inside out, living free, and involved myself in helping others. After the 12 week healing class I was given a forgiveness study book from the instructor. I began to go through it and the Lord opened my eyes to all that had happened to me when I was young with incest and molestation, HE showed me in the blink of an eye it was NOT my fault, that what had happened was done to me, not the other way around, I had kept it inside completely believing that is was my fault all these years…

The LORD showed me the TRUTH, that I have been set FREE in CHRIST, I am CHOSEN HOLY and BLAMELESS before GOD and that I am REDEEMED and FORGIVEN by the GRACE of CHRIST. I am no longer enslaved to the enemy who kept me in bondage. I have continued to grow in Christ and daily seek, search and reach for my Lord Jesus Christ in every way. He is my entire life. My relationships are reconciled and I see life through new eyes that are clear and bright filled with Christ's Light and Grace. He pulled me from the depth of defeat, living in evil's grip and lifted me up. I surrender and repent daily, His Word is my Saving Grace He lives within me and has rescued me. Our Lord Jesus Christ is the Savior of the World

Luke 19:10 For the Son of Man came to seek and to save the lost.

Isaiah 41:10 Fear not, for I am with you, be not dismayed , for I am your God, I will strengthen you, I will help you, I will uphold you with my righteous right hand.
---
Click here to send a direct email to Kelley.