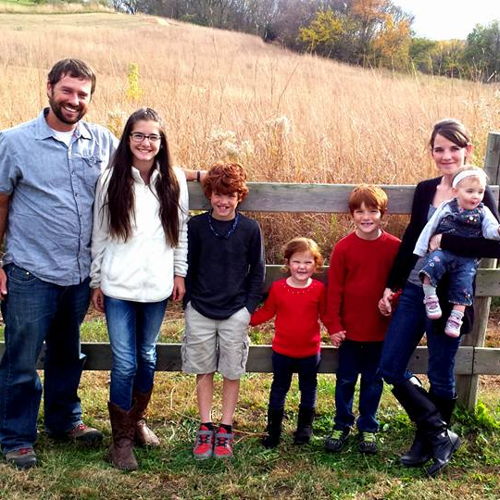 Jason & Courtney N.
from KS
Story #464
What happens when two people from very different backgrounds come together?

In today's podcast, this is a place where two worlds collide and later transform an entire community from guns, drugs, and prostitution.

Growing up, Jason, a lover of sports and great athlete, dealt with numerous struggles. From the use of drugs to selling them and everything in between.

Courtney on the other hand, grew up in a loving Christian home and went to church and Sunday School every Sunday.

They later met and falling in love almost instantly, married and began a rapidly growing family of now five children.

As a family, they began Carry the Cross Ministries, packed up their belongings and moved from the comforts of the suburbs into a more impoverished part of town.

You won't want to miss hearing the incredible story of dedication, sacrifice, and selfless love they so freely give to others and because of it, many have found true hope.

The Neland family is an inspiration to us all and we should, without hesitation, take greater steps of faith because of their example.
Click the play button below to listen to Jason & Courtney's full story:


---
Click here to send a direct email to Jason & Courtney.
You can learn more about Jason & Courtney
here
.
The above link will take you to a site not related to 1MillionStories.org. We do not endorse opinions expressed on external websites due to the inability to properly review the content of every linked site.