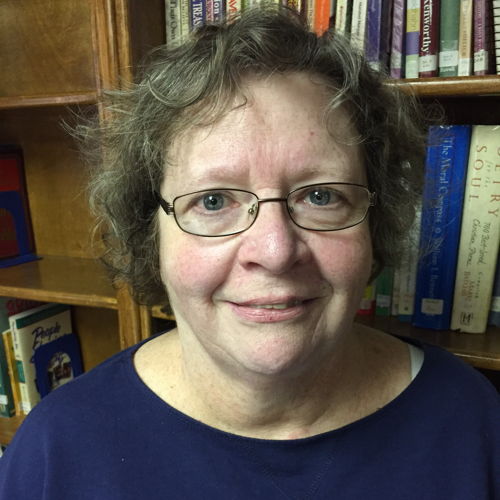 Denise N.
from MO
Story #478
I was very fortunate and blessed to be raised in a very strong Christian home. We attended a small country church and I grew up seeing my parents praying, studying and reading their Bibles. This was the life I knew and I didn't know any different. So when I was 18, I married a young man who was also raised in the same church, someone who I had known all my life. He had joined the Air Force so for the next 20 years, we were Air Force people. We had four children and raised them as we had been raised. If we were stationed in the States, we would find a local church and get involved. When we were stationed overseas, we would become involved in the base chapels. Life was wonderful and I was extremely happy.

When my husband retired from the Air Force, he decided that God wanted him to become a minister. For the next 15 years, he the pastor of a couple of small churches. Our children were growing up, and again, life was great and I was very happy.

Then on February 28, 2010, my husband admitted to me that he was gay and wanted a divorce. My whole world came tumbling down. My self-esteem plummeted. I blamed myself. I was working part time, I had two kids plus two grandkids living with me and my husband left. Here I was the "good" person who had always known God. But my whole life, I had never had to totally and completely depend on God for everything. I had no one to turn to EXCEPT God. I had always known He was there but I learned to trust and depend on Him in a whole new way. And God was there. He was there with me every step of the way that terrible year and every year since as I had to completely turn my life around. During this time, two verses kept coming to mind. In Psalms, it says "weeping may remain for a night but joy comes in the morning." I have done a lot of weeping over my lost marriage, how it has affected my children and the life I no longer have, but every day I find more joy which God shows me. Another verse I love is in Philippians, "my God will supply all my needs according to His glorious riches of His glory in Christ Jesus". During the past seven years, when I find myself lonely, discouraged, depressed, God is always there. He shows me how much he loves me and He is always right beside me.
---
Click here to send a direct email to Denise.
You can learn more about Denise
here
.
The above link will take you to a site not related to 1MillionStories.org. We do not endorse opinions expressed on external websites due to the inability to properly review the content of every linked site.