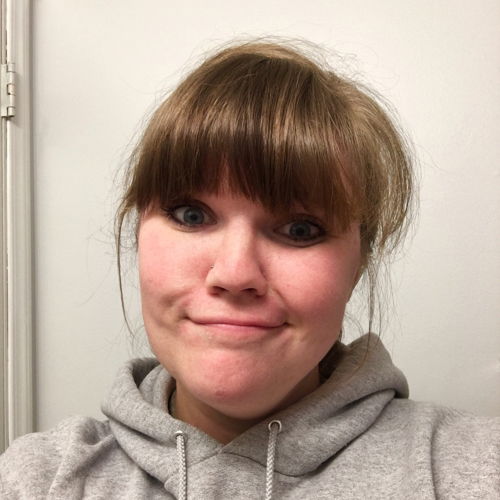 Randi L.
from KS
Story #529
I remember thinking at age ten that I was terrified of dying. It wasn't but two years later that I would accept Christ as my savior and that fear was gone. I had wanted to attend church and asked my mom to start taking me. She did and I went up to the alter one morning after the pastor did the alter call. He lead me in a prayer to accept Jesus into my heart. Following that my mom and I got baptized together.

The Lord always felt close to me as I grew up. Even when I chose to not focus on Him. Through trials of injury and my dad leaving my mom after several affairs I always knew The Holy Spirit was close, walking with me. It wasn't till after my husband graduated semenary and we had been blessed with two beautiful baby girls that I started to realize I needed to make my relationship with Christ a priority. So the past five years have been a beautiful (very hard at times) road to knowing who God the Father is, who His son is and how the Holy Spirit works. As my Maker molds me and reveals Himself to me I am confronted with what must change in me to become more like Him. It's a daily dying to my flesh and allowing the Lord to do good work in and through me. My desire now is to not miss out on His blessings by being distracted by this world and to keep Him as my focus with every breath I take. Have I mastered this???? Nope. But I'm greatful that He gives me the chance to live this life in the knowledge that His grace is sufficient for me and His power is made perfect in weaknesses. Until I am complete standing before Him in my eternal home which Jesus is preparing for me as you read this I will strive to seek Him and even when I fail will remember that while I was yet a sinner Christ died for me. Not that I would go on sinning that grace may abound but that I would hide His words in my heart, that I might not sin against God.

Thank you for taking the time to read God's story of me.
---
Click here to send a direct email to Randi.
You can learn more about Randi
here
.
The above link will take you to a site not related to 1MillionStories.org. We do not endorse opinions expressed on external websites due to the inability to properly review the content of every linked site.