Real stories. Real people. Real life-change.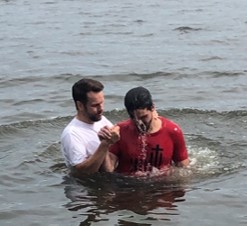 My parents did their best to raise me as a Catholic Christian. They Baptized me when I was an infant, took me to Mass regularly, and even sent me to Catholic grade/high school. In grade school, we went to Mass every day at 8:15am and it lasted 1 agonizing hour. During...
Share your story. Change a life.
Your story is unique and was meant to be shared. 1MillionStories.org is a platform of faith and collection of stories of how God saves, encourages, and restores people's hearts and minds around the world.
Help us mobilize one million Christians to get engaged in sharing their stories. Together we can show the world how to discover the transforming love and power of God through Jesus Christ.